---
Porters Neck Counseling
Psychiatric & Psychotherapy Services
Phone: 910-686-3505
---


Now Accepting New Clients
Call To Schedule an Appointment
910.686.3505
STRIVING TO PROMOTE & ENHANCE OVERALL MENTAL HEALTH WELLNESS SINCE 2010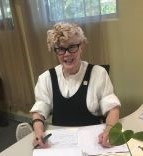 Dr.Graham graduated from the College of New Rochelle in 1984 with a Bachelor of Science Degree and received 3 years of medical education in Guadalajara. She then finished her fourth year of medical training in NYC doing clinical rotations. Dr. Graham has been providing mental health services to our community for many years. She brings over 30 years of outpatient experience. 

Emily joined our practice on December 1, 2017. She brings over 14 years of out-patient experience, providing acute and long-term medication management to patients.

Benjamin Donaldson,
MMS, PA-C, CAQ PSYCH
Benjamin Donaldson has 15 years of experience in various settings working with children, adolescents, and adults.  He completed his Bachelor's degree in Biopsychology at the University of California at Santa Barbara. Here, he was involved in research grants exploring addiction, as well as firsthand psychological counseling. Benjamin received his Master's Degree in Medical Sciences at Wake Forest University School of Medicine. Ben has significant experience with Major Depressive Disorder, Schizophrenia, Bipolar Disorder, PTSD, psychotic disorders, and other anxiety disorders. He has extensive experience working within a psychiatric hospital and outpatient mental health clinics.  Benjamin believes in the use of medication in conjunction with behavioral therapy leading to significant, positive, healthy behavioral outcomes.
Our medical team consists of Board-Certified Physicians, and Physician Assistants Specializing in Psychiatry. Physician services include comprehensive psychiatric evaluations, diagnoses, dual- diagnoses, and medication management.
Our Medical Team prescribes medications to help
manage and alleviate the symptoms of mental health disorders. Additionally, our providers can provide patients who may choose the option a more alternative, integrative approach bypassing many medications.  Our providers are able to discuss these various holistic options and outline the benefits.  Our Clinicians are highly trained practitioners with years of experience treating patients suffering from behavioral health conditions.
Now Offering Telehealth Appointments for Convenience & Accepting New Patients




Call to Schedule an Appointment

Dual Diagnoses
Substance Abuse
Attention Deficit & Hyperactivity (ADHD)
Obsessions/Compulsivity (OCD)
Impulse Control Disorders
Oppositional Defiance (ODD)
Personality Disorders
Anxiety Disorders
Post-traumatic Stress Disorder
Clinical Depressive (MDD)
Other Mood Disorders (BD/SAD)
Borderline Personality (BPD)
Insomnia, RLS, Narcolepsy AND OSA

Our Experienced Therapists

Sonya's goal as a Therapist is to assist each client in discovering new, innovative, and mindful strategies to help resolve areas of distress. Sonya is experienced in several therapeutic approaches and customizes each modality based on her clients' individual needs. Treatment relies heavily on Mindful Based Cognitive Behavioral Therapies. Sonya has worked in private practice for 10 years. She has received extensive training working with children, adolescents, teenagers, adults, and families. She specializes in treating various emotional and behavioral concerns such as depression, anxiety, adjustment disorders, PTSD, personality and mood disorders, and coping, as well as issues related to addiction. Sonya received her Master's in Counseling from Webster University.
"I believe we all possess the ability to change at any time. Everyone faces challenges during different points in their lives, but it is what we do with these challenges that make the difference. I strive to facilitate a wholesome healing process where my clients find their truth, identify and address their obstacles, and ultimately move toward the state of balance that is desired." - Sonya Seguin, MA, LCMHC

Carol received a Masters in Mental Health Counseling in 1987 from Wright State University. She has over 25 years of experience in the mental health field providing therapeutic services to young adults, and adults, as well as couples, and families. Carol strives to provide quality and compassionate care by helping clients gain insight, growth, and healing through the therapeutic process.  She has extensive experience treating clients on a wide variety of issues that include stress, anger, depression and anxiety management, relationship problems, parenting issues with adult children of dysfunctional families, self-esteem issues, post-traumatic stress, domestic violence, rape survivors, identity strengthening, and spiritual issues.  She utilizes client-centered and eclectic approaches that will include Cognitive-Behavioral and Humanistic techniques.  Carol believes in building on strengths and unconditional self-worth, genuineness and abilities enable her to interact meaningfully and effectively with a wide range of people.
"I strive to develop a trusting and non-judgmental atmosphere in which clients can grow to reach their potential and work through difficult times while providing empathy and respect as the foundations of treatment."
 – Carol Kirby, MA, LCMHC
Each client's journey of growth and healing is personal. Our approach is non-judgmental,
caring, direct, and geared towards the individual and their personal needs.